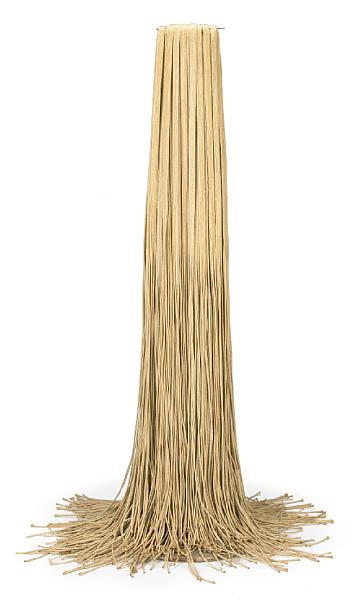 Celebrating another Cincinnatian today, artist and weaver Claire Zeisler. Claire created expressive and often large scale 3 dimensional sculptures through weaving and knitting techniques.

As an artist Claire pioneered the process of turning weaving into a 3 dimensional art form. I find the humanoid shape of the work very evocative and powerful. I can imagine how it would feel to walk amongst these works...
Claire Zeisler's large, free-form sculptural works were, in fact, very carefully planned, as she wrote out intricate instructions and precise formulas for her pieces. While meticulously designed, they were also meant to spill arbitrarily onto the floor like the flow of water or long hair, thus combining elements of calculation and chance.